Commercial Retractable Awnings Cost Kensington NH, Newton NH, E Kingston NH & Newton NH
Commercial Retractable Awnings
The commercial retractable awnings cost in Kensington NH, Newton NH, E Kingston NH & Newton NH is well worth the price.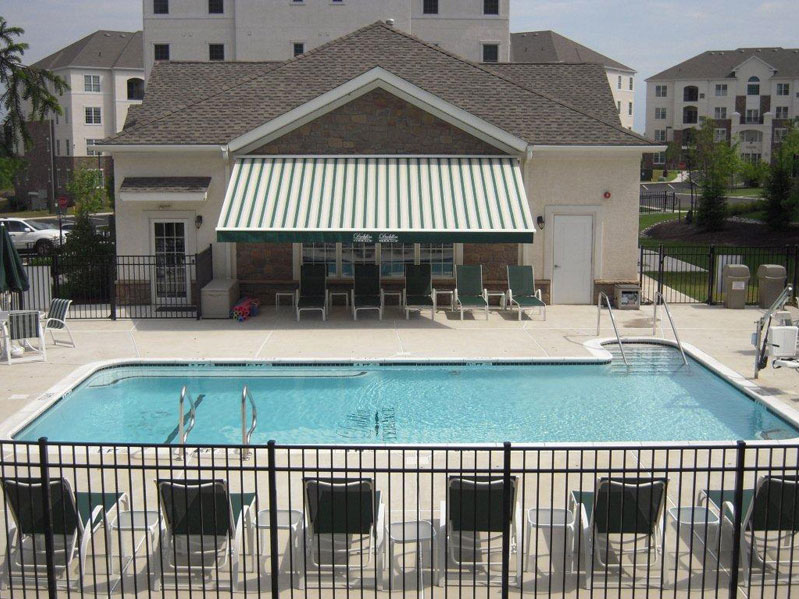 It has been demonstrated that when the eyes of your workforce are shielded from the sun's harmful rays, your crew will be more productive during the workweek. Sunsetter Awning offers a huge assortment of retractable and or stationary awnings that can be adapted to virtually any commercial building. It is an economical proven way to expand your overall space.In applications like outdoor markets, fruit stands, customers can browse in an inviting shady environment. No one loves to shop when the bright midday sun bears down on them. Besides, the added comfort, merchandise can be protected from harmful UV rays that are known to fade fabrics and damage produce products.Mr Awnings offer a full range of fabrics, colors and patterns that can add to your building's commercial appeal. We offer a wide variety of sizes and styles that will work for your specific needs. Our shade experts can design a plan that combines available features from more than one of our key awning manufacturers.
SunSetter and XL awnings – Motorized and XL are high quality one button lateral arm awnings that work for many installations, while our top of the line SunSetter Motorized PRO and PRO XL models includes a Remote Control and a revolutionary built-in front Weatherbreaker panel hidden in the front roller bar, It is a great design that can be unrolled up to 5 feet to block even more sun and wind.
Call the Mr Awnings experts to find out more about our retractable awnings. We can design a working system of Commercial Awnings at an affordable Cost for businesses in Kensington NH, Newton NH, E Kingston NH & Newton NH and:
West Newbury
Newbury
Plum Island
Manchester
Woburn
Salem
Prides Crossing
Swampscott
Nahant
Topsfield
Wenham
Winchester
Burlington
Bedford
Georgetown
New Hampshire Towns:
E Kingston NH
Kensington NH
Newton NH
Newton NH
Mr Awnings is an authorized dealer for Sunsetter, Sunesta and Futureguard Awnings.
For additional information, call Mr Awnings at 978-774-4999