Reduce Energy Consumption and Cost with a Retractable Awning
It is possible to reduce energy consumption and cost with a retractable awning from Mr Awnings. Being environmentally friendly is becoming increasingly important in our everyday lives. We see people making "greener" choices, such as driving an electric car, shopping with reusable bags, purchasing reusable items over disposable ones, and installing more efficient lightbulbs. But were you aware that investing in a retractable awning for your home or business will help as well to reduce energy consumption and cost?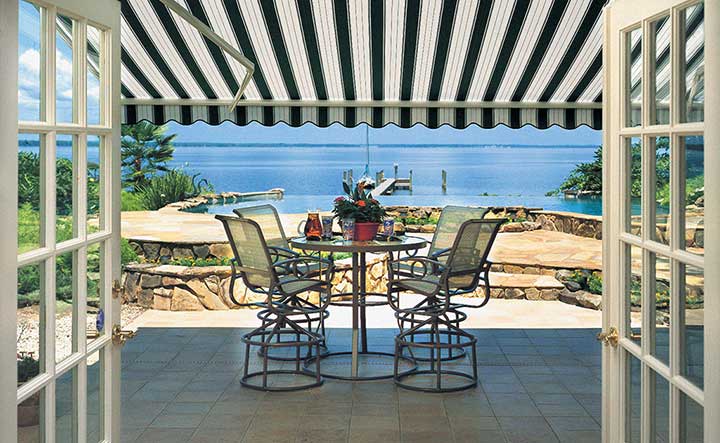 In a 50-city study done by the Professional Awnings Manufacturers Association (PAMA), it was found that Boston residents who owned an awning would see an energy savings of 28% throughout an average year. During a hot year residents would still see a savings of 23%.
Awnings save on energy consumption by blocking the suns hot rays, which saves you money on cooling your home during those scorching summer months. Air conditioners use up a lot of energy and are not cheap to run. An awning will limit the amount of time you will need to have the a/c running to live comfortably, and will also helps in the limiting the wear and tear on you're a/c unit along with preventing fading on your floors and furniture.
Retractable awnings provide a more eco-friendly way to stay cool during the hot summer months.
"The significance of this type of energy savings extends beyond reduced home expenses," said Joe Huang, president of White Box Technology, who conducted the study. "When numerous homeowners in a community reduce their energy use, there is less demand for energy during peak usage, resulting in overall savings to utility companies and the public."
If you would like more information about purchasing a retractable awning for your home or business to help reduce energy consumption and lower costs, contact us today.