High-Quality Retractable Awning Options for Boston, Massachusetts Homeowners
Mr Awnings is the first choice in Boston, Massachusetts for retractable awnings and shade products. We are proud to provide Boston residents with the highest quality awning and shade products from the nation's top awning manufacturers, including SunSetter, Sunesta, and Futureguard.
With 200 sunny days on average per year in Boston, owning a quality retractable awning is a great way to enjoy your outdoor space longer. Get immediate protection from intense sunshine and harmful UV rays, and at the same time reduce unnecessary cooling costs.
Our shade specialists are here to help you decide which shade solution is right for your Boston home or business. Whether it be a manual or motorized awning, or a freestanding option, we will advise you on the best place your awning should be installed and will answer any questions you have about the process.
With multiple fabrics and hundreds of colors to choose from, you can rest assured your awning will not only complement your home, but will increase its value as well.
Choose from a range of high-quality awnings, including SunSetter Retractable awnings, SunSetter Platinum awnings (featuring Sunbrella fabrics), SunSetter Platinum Plus Semi-Cassette awnings (with state-of-the-art technology), Sunesta Retractable awnings, and Futureguard awnings.
Also available are retractable shelters, which offer basic sun protection as well as complete rain and inclement weather protection. Retractable shelters can be mounted to an existing structure such as a pergola, skylight or sunroom, designed as a free standing structure, or mounted to a building.
Owning a retractable awning in Boston can be a reality! If you are in the Boston area, contact us today for a free consultation and for more information to help you decide which retractable awning is right for you.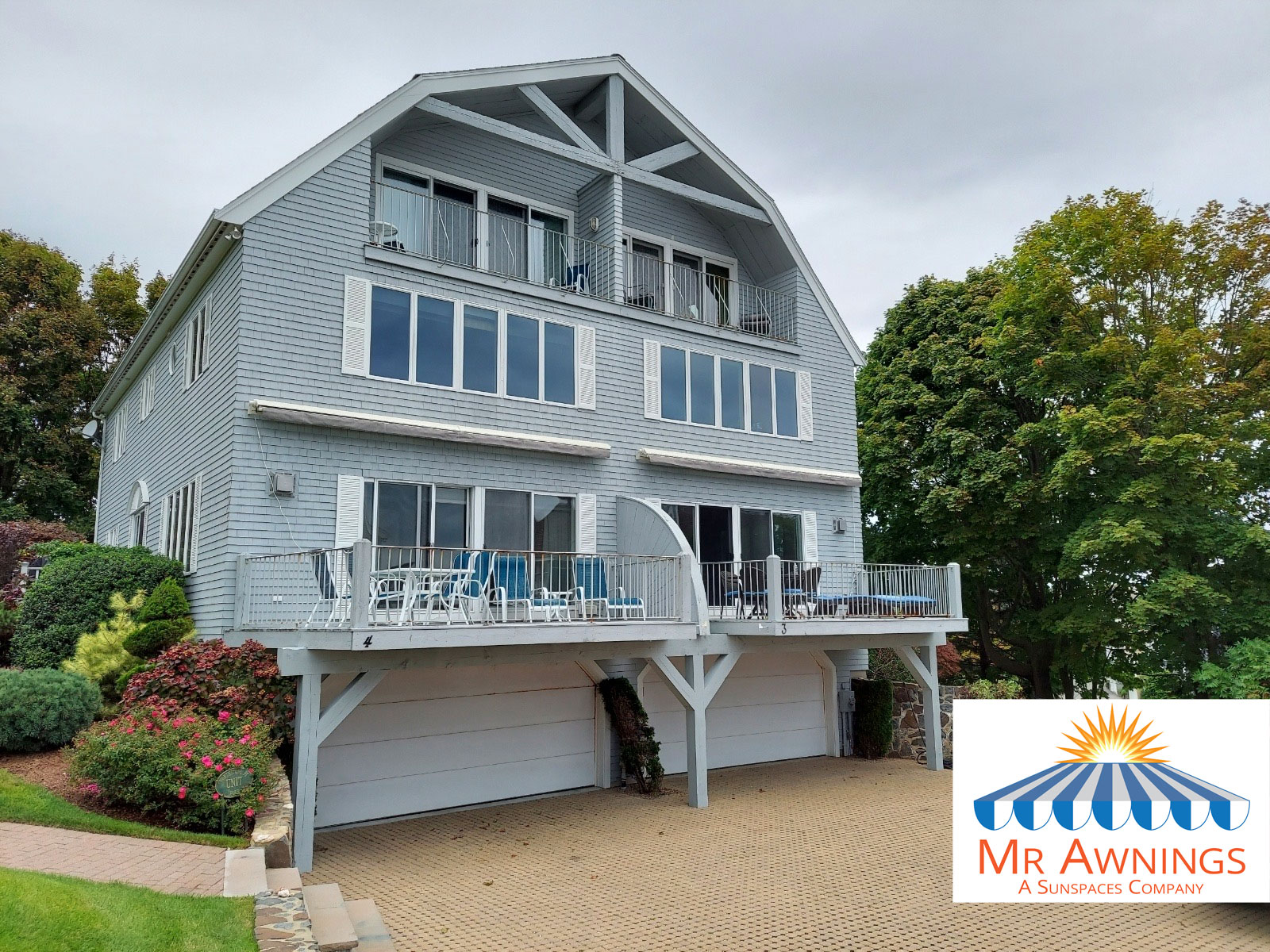 Boston, MA Retractable Awnings Dealer & Installation