How to Choose A Retractable Awning
With the warmer months on the horizon, now is the time to choose your new retractable awning and schedule installation so you are ready to enjoy your outdoor space. But how do you go about choosing which retractable awning is best for you? Here are some tips.
First, you should choose an awning installation company, such as Mr Awnings, who is knowledgable, professional, and experienced to help you with the process and install the awning for you. By having a professional installer do the work for you, you'll know it's done right the first time – no fuss, no hassle. All you have to do is sit back and enjoy your new awning upon the completion of installation.
Next, decide if you would prefer a manual or motorized awning. Manual awnings are typically lower in price than motorized awnings. However, manual awnings do lack the convenience that motorized awnings provide, including the ability to open and close the awning easily, even from inside the house. Motorized awnings also come with additional options that can be added, such as a wind sensor that will automatically retract the awning when the wind picks up in order to protect your awning from being damaged.
Finally, make sure to check out fabric options for colors and styles available. With hundreds of styles to choose from, you'll be sure to find a look that fits your taste and compliments your home.
Choosing your new retractable awning doesn't have to be a headache. Contact us today and we'll be happy to answer any questions you may have about the different awning brands, the options available, and the installation process. Beat the rush to assure your awning will be installed in time for summer, because it will be here before you know it – are you ready to fully enjoy your outdoor space?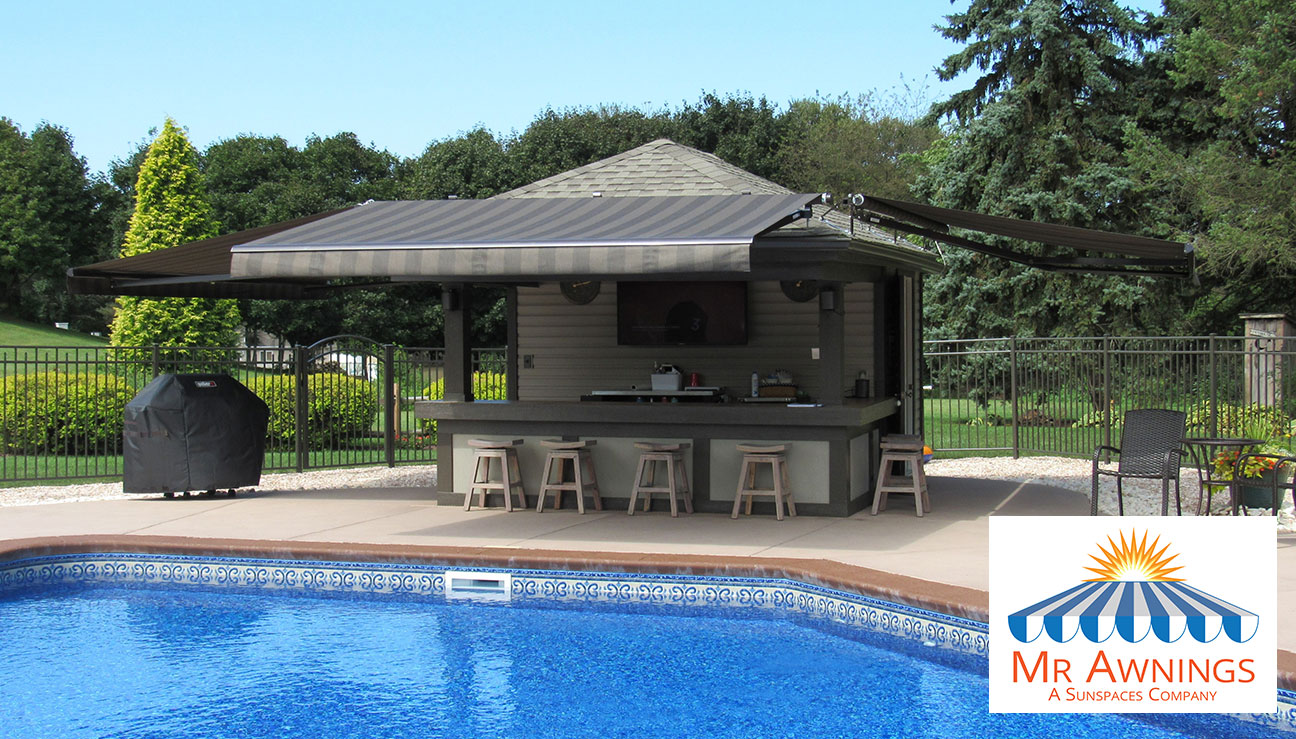 Mr Awnings Can Help You Choose Your New Retractable Awning