Save On Energy Bills and Protect Furniture with a Retractable Awning
You've heard that retractable awnings are an easy way to block the sun's rays so you can sit outside and enjoy your outdoor space more often, but did you know that awnings can help you save on energy bills, and can help save your furniture as well?
Because homeowners have a tendency to leave their air conditioners on at the same level all day, utility costs add up. But an awning can block the sun's hot rays from entering windows, which helps to reduce the temperature indoors. A reduction of temperature inside the house means less time the air conditioner needs to run, and in turn, lower energy consumption and reduced energy bills for the homeowner. Save your hard-earned money for a vacation or that new gaming system you've been eyeing rather than throwing it away on high utility bills!
But awnings do not only contribute to savings on energy bills – they also help to protect your indoor furniture as well. Harmful UV rays can cause fabrics to fade and breakdown, which is why it's important to protect them from the sun whenever possible. And did you know that UV light even damages hardwood furniture as well? By strategically installing awnings that block the sun's damaging rays from entering your windows you can keep your furniture looking newer longer. No need to reupholster or replace faded, tired-looking couches, chairs, and tables when you have an awning standing guard!
With quality retractable awning options and hundreds of fabrics to choose from, Mr Awnings can help you find the perfect match for your home. Call us today at 978-774-4999 or fill out our online quote request for a free estimate. Your wallet and furniture will be glad you did!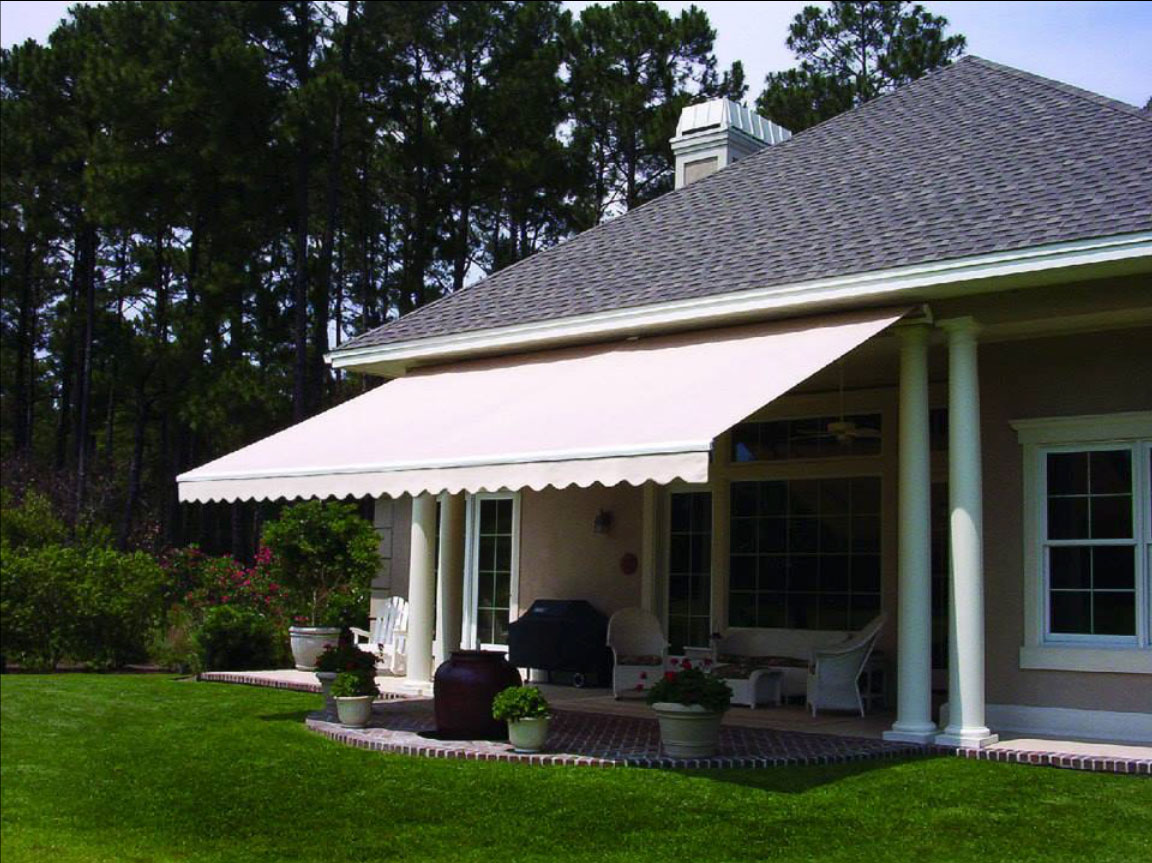 A Retractable Awning Can Help Save Money on Energy Bills