Sun Safety – Enjoy Your Outdoor Space Without Getting Burned
As the weather warms up and the days get longer, there's more time for you to relax outside and enjoy your outdoor space. But without protection from the hot summer sun, you may actively avoid spending time outside instead. With a retractable awning from Mr Awnings, you can get protection from harmful UV rays, and reduce the temperature by up to 20 degrees.
The Skin Cancer Foundation recommends certain Sunbrella, Sunesta, and SunSetter fabrics in shading products as part of a complete sun protection regimen, including regular use of sunscreen, to aid in preventing sun-induced skin damage. You can feel good about the quality of your awning fabric and the protection it will provide as you focus on more important things, such as reading, eating, relaxing, or entertaining while enjoying the fresh air under your retractable awning.
Your pets will appreciate your retractable awning as well. The temperature of cement can be as hot as 135 degrees Fahrenheit in direct sunlight, but can drop to 70 degrees in the shade. Help your pets avoid painful burns by providing the shade needed to keep things cooler. Along with protecting your pets' paws, a retractable awning can protect them from overheating and sunburn as well.
Sun safety is important in overall health for you, your family, and your pets. With our motorized retractable awnings, get instant shade when you need it with just a push of a button. Find out more by visiting our Retractable Awnings page, or by requesting more information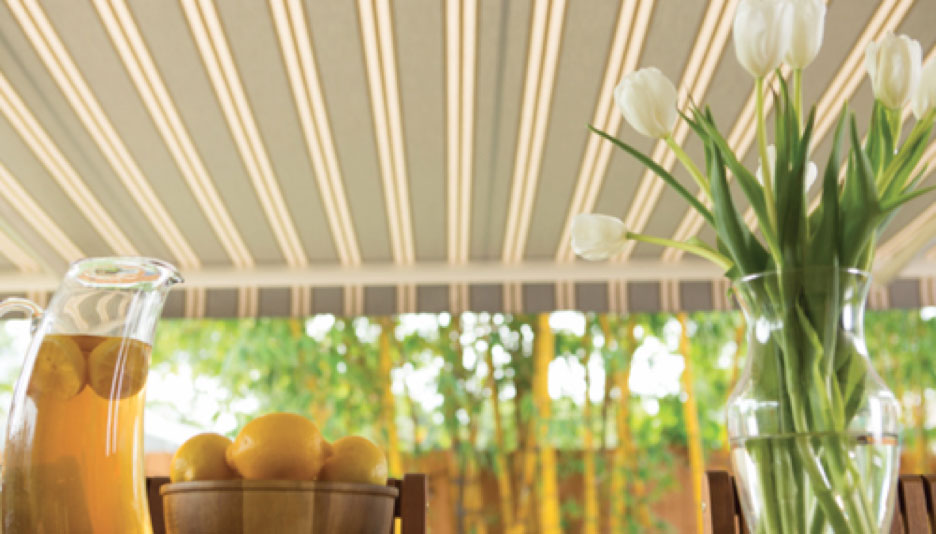 Mr Awnings Can Help You Choose Which Retractable Awning Is Right For You