Sunesta Awnings in Wakefield, Massachusetts
If you are looking for high-quality retractable awnings from Sunesta in Wakefield, Massachusetts, look no further than Mr Awnings. Mr Awnings is proud to sell and install custom-manufactured retractable awnings from the pioneer in the retractable shade industry.
With a Sunesta awning you get the most features, period!
Smart Fold: Sunesta's Smart Fold technology allows their custom awnings to deploy in both narrow and vast projections.
Smart Park: This feature assures that your custom awning will always align when opening or closing.
Smart Pitch: Unique to Sunesta awnings, this feature allows precision arm pitch with one easy adjustment.
Smart Strong: For the ultimate in strength, 4 PVC protected arm cables come with every awning.
Smart Caps: Your hardware is protected from the elements with their standard Smart Caps.
Smart Mount: Smart Mount assures your awning is held tight to your wall, ceiling, or roof.
You can also choose custom extras to enhance your awning, which includes Smart Lights, Smart Control, Smart Hood, Smart Drop, and more! And with the largest selection of fabrics to choose from, you'll be sure to find a style you'll love.
Made in the USA, Sunesta's full line of retractable awnings have been granted Miami/Dade County NOA Hurricane Code Approval.
Mr Awnings is proud to be the awning company of choice in Wakefield, MA
To learn more about the Sunesta advantage, including more about the nation's best awning warranty, contact us today.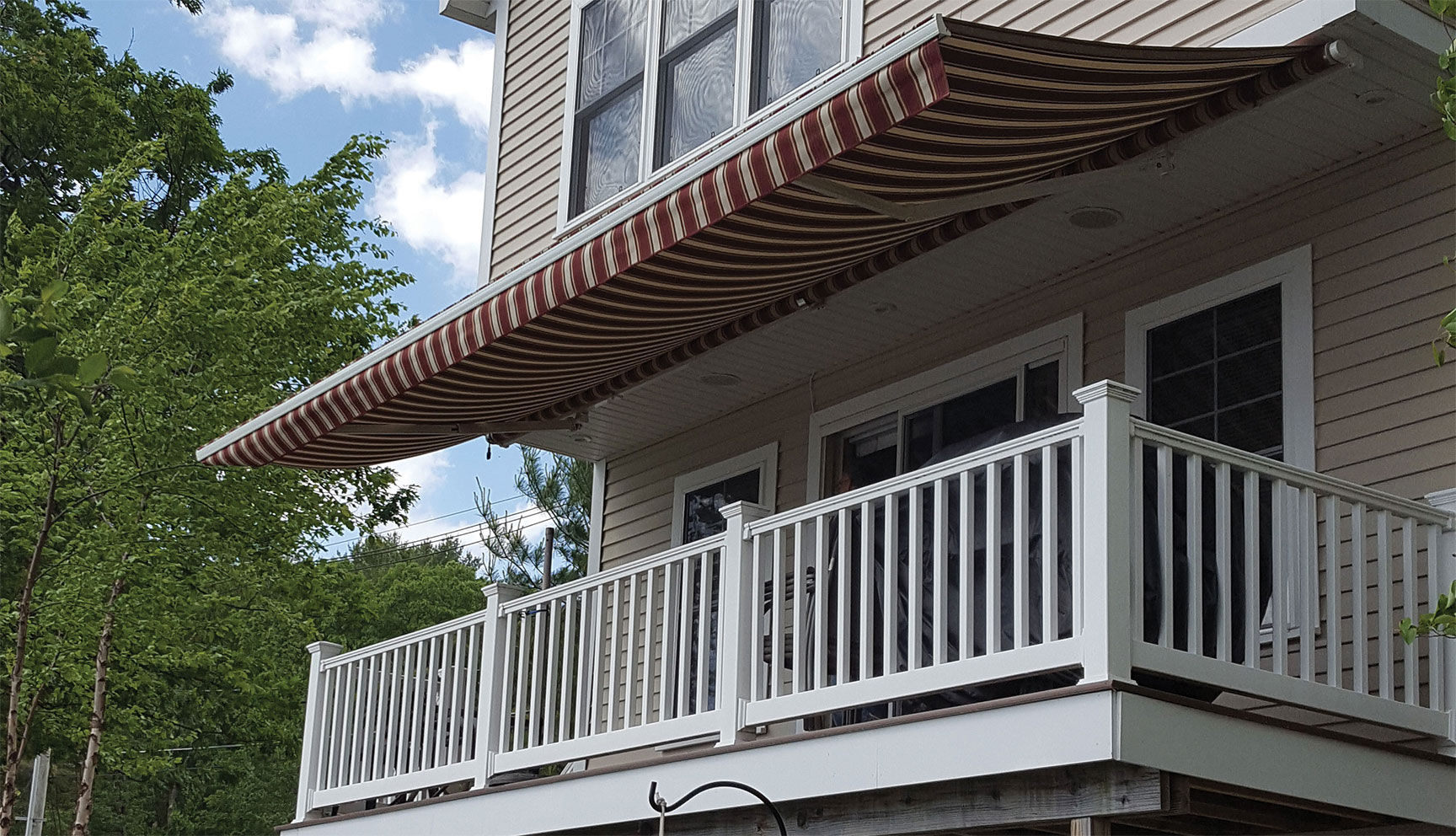 Sunesta - the best retractable awnings in Wakefield, MA!