Best Retractable Awnings Prices Ashby, Ashland, & Ayer MA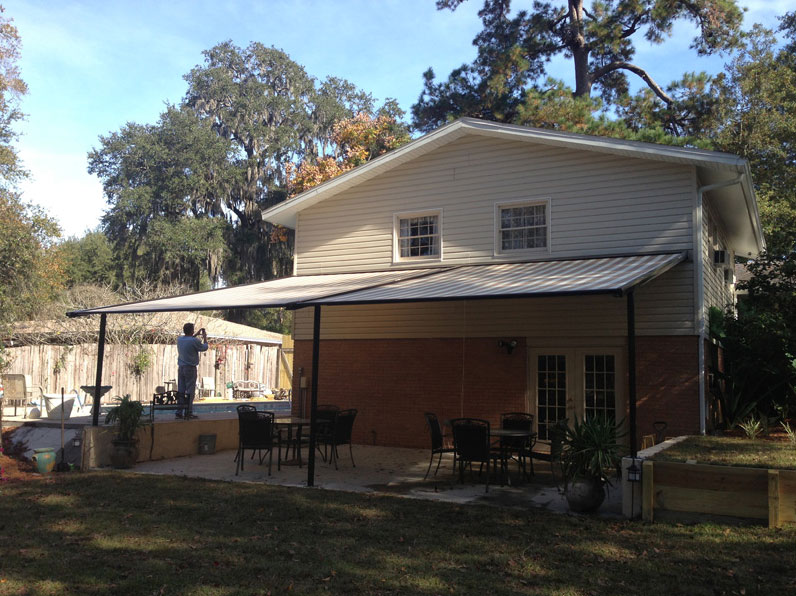 If you are considering awnings for your home, you couldn't do better than buying Sunsetter awnings for your home. You will find the best retractable awning prices in Ashby MA, Ashland MA & Ayer MA and any other township in Massachusetts.
Here in New England, Sunspaces.net is the official authorized dealer for the finest retractable awning lines offered by Sunsetter, Sunesta, and Futureguard Awnings. We have built our family business into one of the most successful distributors in the country.
Why Choose Mr Awnings for Retractable Awning Installation
Our company can offer homeowners living in Boxborough MA, Sudbury MA, Westford MA, Ashby MA, Ashland MA and Ayer MA can be sure that our prices are in line with those of our factories but also offer consumers the advantage of direct contact with a local organization.
The key to our success is the products themselves: retractable affordable awnings of the highest quality that are priced very competitively. We offer our customers high-quality awnings that are meant to last for many years. We provide exceptionally long warranties that are backed by our company's experience and overall reputation.
Our best selling products are Vista Awnings that are available as hand-operated or motorized versions that give fingertip control to the apparatus, enabling homeowners to extend their earnings in a minute or less without exertion. Each of our awnings is available with a number of practical options that add even more value to the product itself.
Benefits of Installing a Retractable Awning
Speaking of added value, retractable awnings in our top selling Vista line can actually add more value to your home. Properly installed awnings done in fashionable color variations can improve the street appeal of your home and can thereby, help increase your home's value.
The biggest advantage of retractable awnings, either hand cranked or electronically operated is that they can instantaneously add comfort zones to formerly hot sunny areas of your deck or patio. Outdoor space once practically uninhabitable because of direct sun rays can be sheltered easily from the un with little effort.
Reduce temperatures in those areas by 20% or more. In fact, you will see a similar effect on your home's interior – a 20% reduction in temperatures that will help cut your electric bill by a similar amount.
Awnings are available in a variety of modes and styles as well as in custom sizes with widths of 40 feet and the best warranties in the industry.
To make the most of your awning plans, our Mr Awnings staff can help you design a working plan that will suit your exact needs and utilize the best combination of fixed and retractable awning styles from Sunsetter and Sunesta.
Call today at (978) 774-4999 or contact us online for a free estimate.