Futureguard Retractable Awnings Boston Mass Area
Futureguard Retractable Awnings Boston Mass Area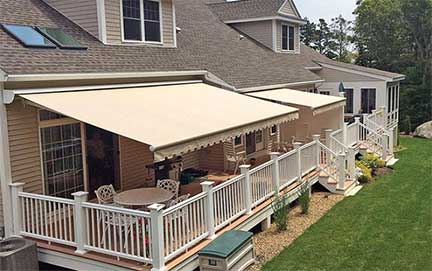 In the state of Massachusetts, you can see installations of our famous Futureguard Retractable awnings all through the city of Boston and throughout this historical state, in the towns and cities many of us know from their rolls in our country's early days. Boston, Cambridge, Bedford, Wellesley, Lawrence, Sudbury and Lowell, Framingham, Concord. Cambridge, Medford. Saugus and Lexington are some of towns that ring the historic American city of Boston.
These towns are are vital parts of Massachusetts where people take pride in their homes and where Mr Awnings has had much success over the past 15 years with our incredible Futureguard Awning Line.
Of the many awning companies that operate in New England, why is it that our SafeGuard awning line stands out? Actually there are a number of reasons why they do. It is simply because:
FutureGuard awnings offer incredible style options advanced German engineering guarantees (lifetime on mechanical parts) extraordinary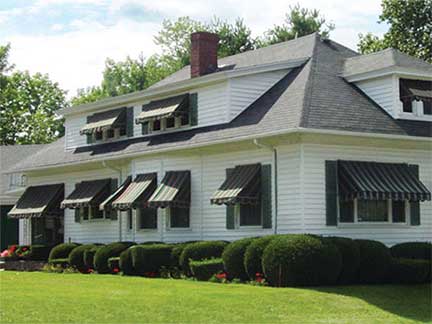 long life superb warranties extend the life – Frame:Limited Lifetime – Motor:10 years: Fabric: up to 10 years improved curb appeal for your home. That could easily mean an increase in your home's value.
Of course you shouldn't lose sight of the reason why most people select our awnings in the first place: Futureguard Awnings provide comfortable relief from harmful sun rays not only on your outdoor decks and patios, they also can reduce inside temperatures 10 -20 degrees. That translates to a cooler interior without expensive air conditioning. That could be a huge consideration.
Sunguard Retractable Awnings are the most carefree and easy to use awnings in their class. They retract easily by a hand operated device or with an electrical power control that make adjusting opening and closing your awnings as easy as turning on a light switch. It's like having that extra room you always wanted at a fraction of the cost.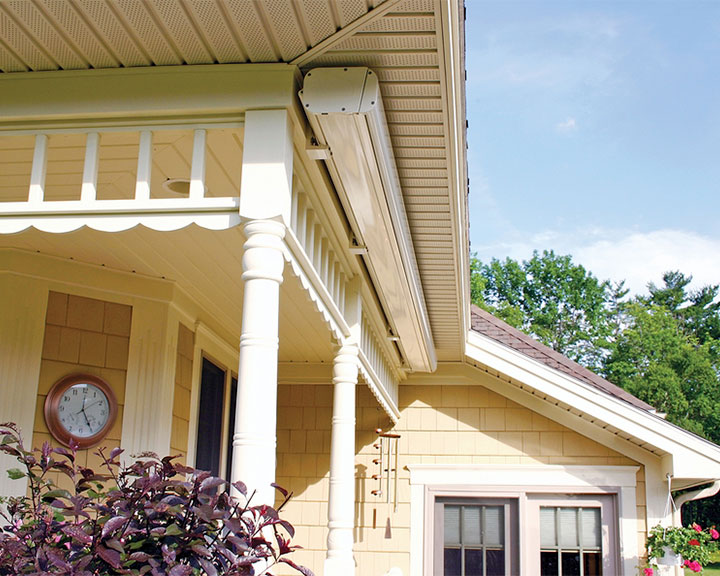 Choose from a number of unique retractable awning variation in the FutureGuard line that allow installation in virtually any space. In addition, the styles and patterns selection is large enough to give you more choices and price points than you could have ever imagined.
Hampton, Venetian, Geneva and Riviera awning models all offer variations of unique patterns advanced German engineering, with heavy duty powder coated finishes and welded fabric seams to go along with the design options. Each of these FutureGuard models can best be explained by your Sunsetter sales representative, the exclusive Futurerguard distributor in the area.
Keep Boston beautiful, cool and shady. Set up an appointment with Mr Awnings. You can depend on Futureguard Retractable Awnings when only the best will do. Call us at: (978)774-4999.