Protect Your Retractable Awning During the Winter Months
The colder months are fast approaching in Massachusetts and New Hampshire, and that means preparing your home, and your outdoor space, for the winter weather. Heavy snow and ice can damage your awning, so it's best to prepare ahead of time, before the first storm moves in.
Make sure to follow these 4 steps to ensure your awning is protected this winter.
Inspect Your Awning: Check your awning for any damage that may have occurred over the warmer months, including bent components or fabric wear and tear.
Schedule Repair (if needed): If you notice any of the components of your awning or the fabric is damaged, schedule an appointment before retracting your awning for the winter months. It is best to deal with issues prior to storing your awning so you don't have to wait to use your awning when the warmer months roll around again. Also, attempting to retract your awning if components are bent could result in additional damage.
Clean Your Awning: Wipe off dust, dirt, leaves, and pollen, and use a soft cloth and soapy water to clean your awning. Do not use harsh cleaners or abrasive scrubbers as this could damage your fabric. Make sure to dry your awning thoroughly before storing it to prevent mold and mildew from forming on the fabric.
Retract and Cover Your Awning: Winter covers, such as the Sunesta Sunboot, which is made from your choice of acrylic fabric from the Sunesta fabric collection, will help to protect your awning from inclement weather, dirt, and animals while stored, which can help to extend the life of your awning.
Following these 4 steps to prepare your retractable awning for the winter months can extend the life of your awning so you are able to enjoy your outdoor space for years to come. It can also remove the stress of having to deal with issues when you are ready to enjoy the warmer weather in your outdoor space in the spring once again.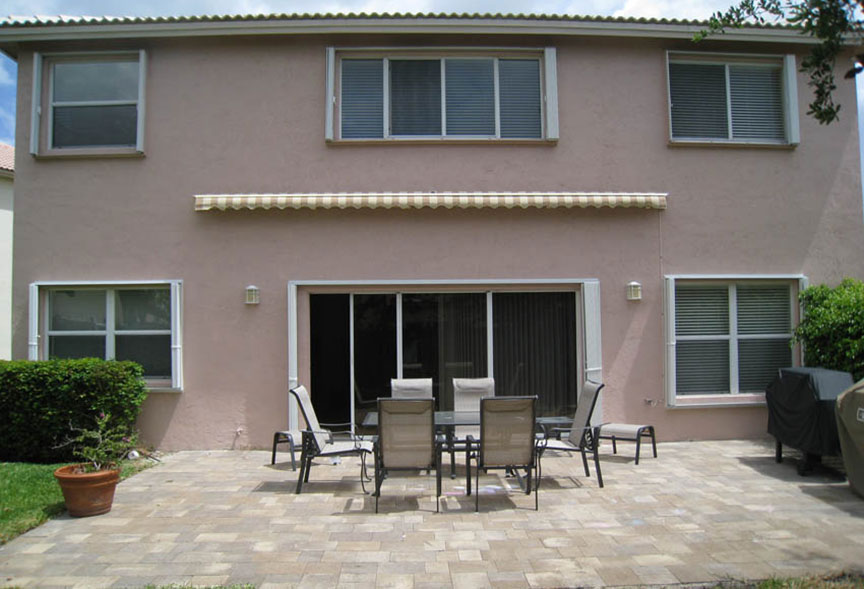 Notice your retractable awning is in need of repair? Don't wait - schedule an appointment today!