Retractable Awnings Prices Boxborough Ma Sudbury Ma & Westford Ma
Retractable Awnings
Retractable Awnings Prices Boxborough, Sudbury & Westford Ma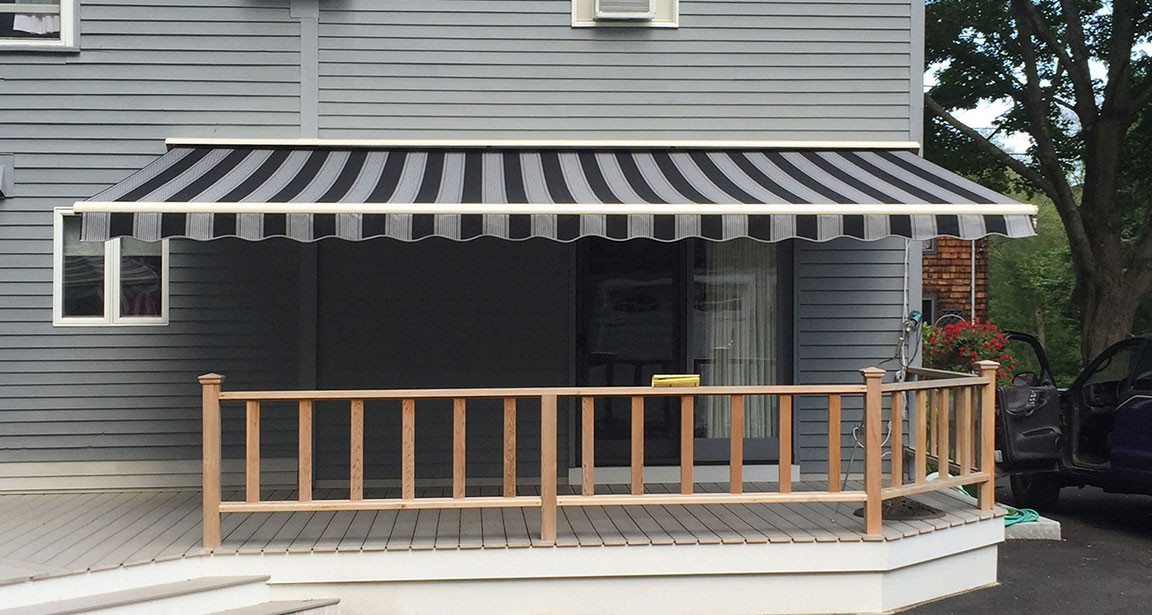 You've seen the TV ads and you're probably wondering if
Retractable Awning Prices in Boxborough, MA, Sudbury and Westford MA
are less expensive when buying directly from the factory rather than from the local dealer, Mr Awnings. The good news is that you can buy any of the incredible retractable awnings from Sunspaces at the same low prices and have the benefit of working with a local company with 15 years of dependable service throughout Massachusetts, including:
Boxborough MA
Sudbury MA
Westford MA
Ashby MA
Ashland MA
Ayer MA
Mr Awnings can help you decide on the awnings best suited for your home. There are a number of options and variations you can choose from:
Manual or motorized
Fabrics and colors
Installation
Discount coupons
Finance Options
You don't have to spend a fortune. Depending on your home's style, you can select awnings from the top manufacturers. They all have specific applications for which we will help you plan the best configuration to provide you with the best shade options.
SUNSETTER AWNINGS
Manual Vista is our best selling awning. It isa retractable awning that can expand in a minute or so using a hand cranked gear mechanism. It will provide you with refreshing, comfortable shade. With no unsightly vertical supports, its sophisticated dual arm double cable system requires no vertical support.
The Motorized and Motorized XL models offer even more ease of operation and is the perfect upgrade to your Vista system
Take things up a notch with Motorized Pro & XL Awnings
This rollaway option is a drop down extension that falls an additional 5 feet at the awnings end and gives additional sun blockage at the height of the season
Freestanding awnings are also available and can be fitted with screens to keep out bugs
SUNESTA AWNINGS
For custom installations, or when more expansive shaded areas are required, Sunesta is the perfect awning. Up to 40 feet in width and with a front bar drop-down shade valance for extra sun protection and a long lasting motor, this is the ultimate shade awning. The warranty is 15 years on the frame, 10 years on the fabric and 5 years on the motor.
Once you have a chance to look over our and compare our Retractable Awnings Prices in Boxborough Ma Sudbury MA & Westford MA, you will be convinced of our quality and affordability.
If you live in:
Boxborough MA
Sudbury MA
Westford MA
Ashby MA
Ashland MA
Ayer MA
Call Mr Awnings Today for a FREE Estimate (978) 774-4999