The Dream of Your Own Backyard Oasis
Almost everyone dreams of having their own backyard oasis. A place where you can go to relax, unwind, or spend quality time with family and friends. We're here to tell you it doesn't have to be a dream – all it takes is a little vision and a bit of planning, and your dream backyard oasis can be yours!
You Have to Start Somewhere
Where to start? We suggest creating a space that is protected from the sun and elements so you can enjoy your outdoor retreat on a more frequent basis. If you have a deck or patio, this can be achieved with a retractable awning. If you don't have a deck or patio, a pergola and retractable canopy, which can be placed anywhere in your yard, can do the trick. With hundreds of fabric colors and patterns to choose from, there's a perfect match for you and your home's style.
What the Space Will Be Used for the Most
Next, think about how you intend to use the space. Will this be a place to relax and read, to wine and dine, or a place to simply spend time with family and friends as often as you can? This will help you decide what the focal point should be. If it will be a space where you will enjoy dining, a stylish outdoor dining table should be the center of attention. Plan on curling up with a good book or two? Comfortable outdoor chairs should take center stage. Do you envision simply spending more time hanging out with family and friends? A decorative fountain or a beautiful arrangement of potted plants or flowers can be a conversation starter.
It's All About the Decor!
Once you decide on your main pieces you can built out from there. Do you enjoy decorations that are fun and whimsical, or classic and timeless? Lights, curtains, and greenery of any kind can all add atmosphere to the space. And make sure to make use of your vertical space as well! String lights and hanging baskets can add style without taking up extra room.
So… What Are You Waiting For?
If you're ready to start planning your outdoor oasis and want to learn more about retractable awnings, or are in need of retractable canopy for your existing pergola, give us a call at 978-774-4999. We'd be happy to help bring your dream backyard oasis to life!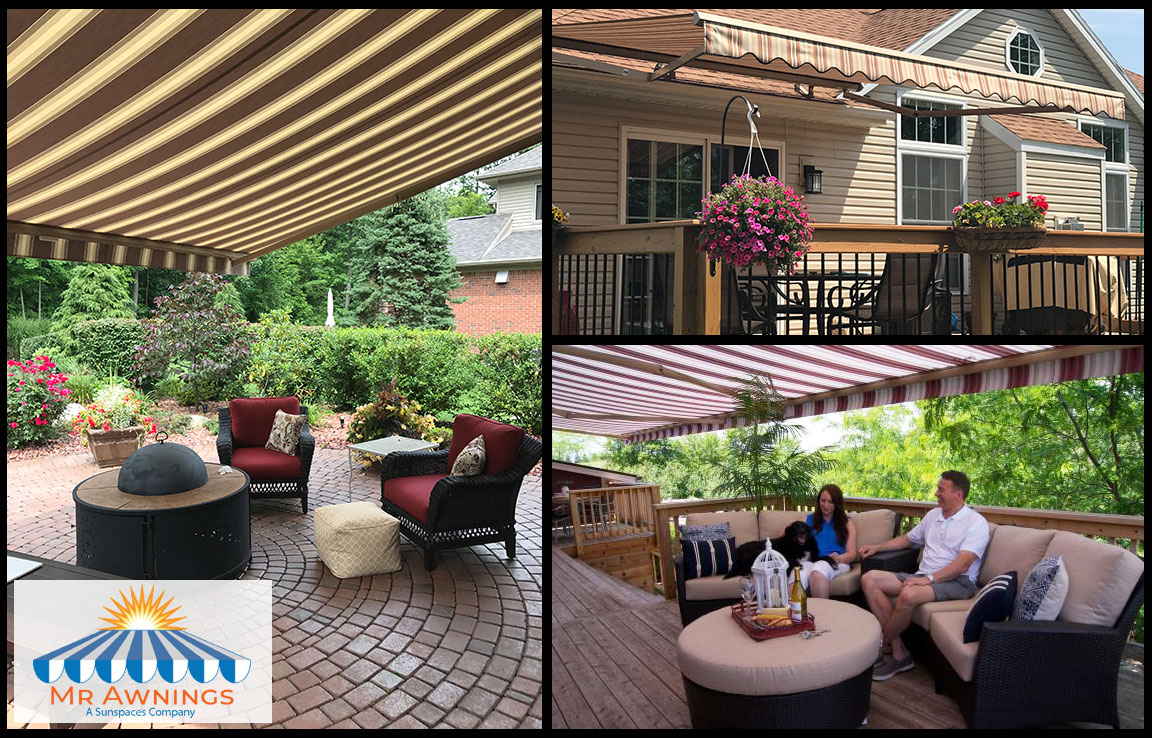 A Retractable Awning Can Complete Your Backyard Oasis