Sunesta Awning Dealer in North Shore, MA
If you live in the North Shore region in Massachusetts and are looking to purchase a Sunesta awning, Mr Awnings provides the best prices and service in the area.
Extend your outdoor season and enjoy spending time relaxing in comfort under a Sunesta awning. Sunesta awnings provide outstanding sun and rain protection, and are custom made to fit your needs and your house's exterior style. And because Sunesta awnings are 100% made in America, you can feel good that your purchase supports local business as well!
You don't have to break the bank to own a beautiful Sunesta awning, because Mr Awnings provides uniform pricing for all of our customers that is the same price or better than if you purchased it directly from Sunesta. Plus, by buying your awning with Mr Awnings you save time and hassle since your awning will be installed by professionals. No taking time to figure out proper installation, and no questioning or worrying about your handiwork afterwards. Our installation experts will take the time to properly install and test your awning, so you will be able to enjoy your new awning in a few short hours… and for years to come, because Sunesta puts quality first!
All Sunesta awnings are put through extensive testing to assure they hold up to wind, weather, and wear. And if your awning is in need of service down the road, Mr Awnings is available for all of your service needs. With 134 fabric options to choose from and more custom frame color options than any other awning company, if you decide to change things up and swap out your current fabric style for something new, Mr Awnings can do that too!
There are numerous features that come with a Sunesta awning. The Smart Park feature makes sure your custom awning always aligns when opening or closing, while the Smart Fold technology allows the custom awnings to deploy in both narrow and vast projections. The Smart Pitch feature, which is unique to Sunesta, allows precision arm pitch with one easy adjustment. Each custom made awning comes with Smart Strong – four PVC protected arm cables for the ultimate in strength – and all hardware comes standard with Smart Caps to provide complete protection from the elements.
Only Sunesta gives you the nation's best warranty, the largest fabric selection, and the ability to customize your awning to fit your needs. All awnings are made to fit your exact specifications so you get the coverage and the look you desire.
Ready to purchase your new Sunesta awning?
Contact us today at 978-774-4999
or via our website contact form.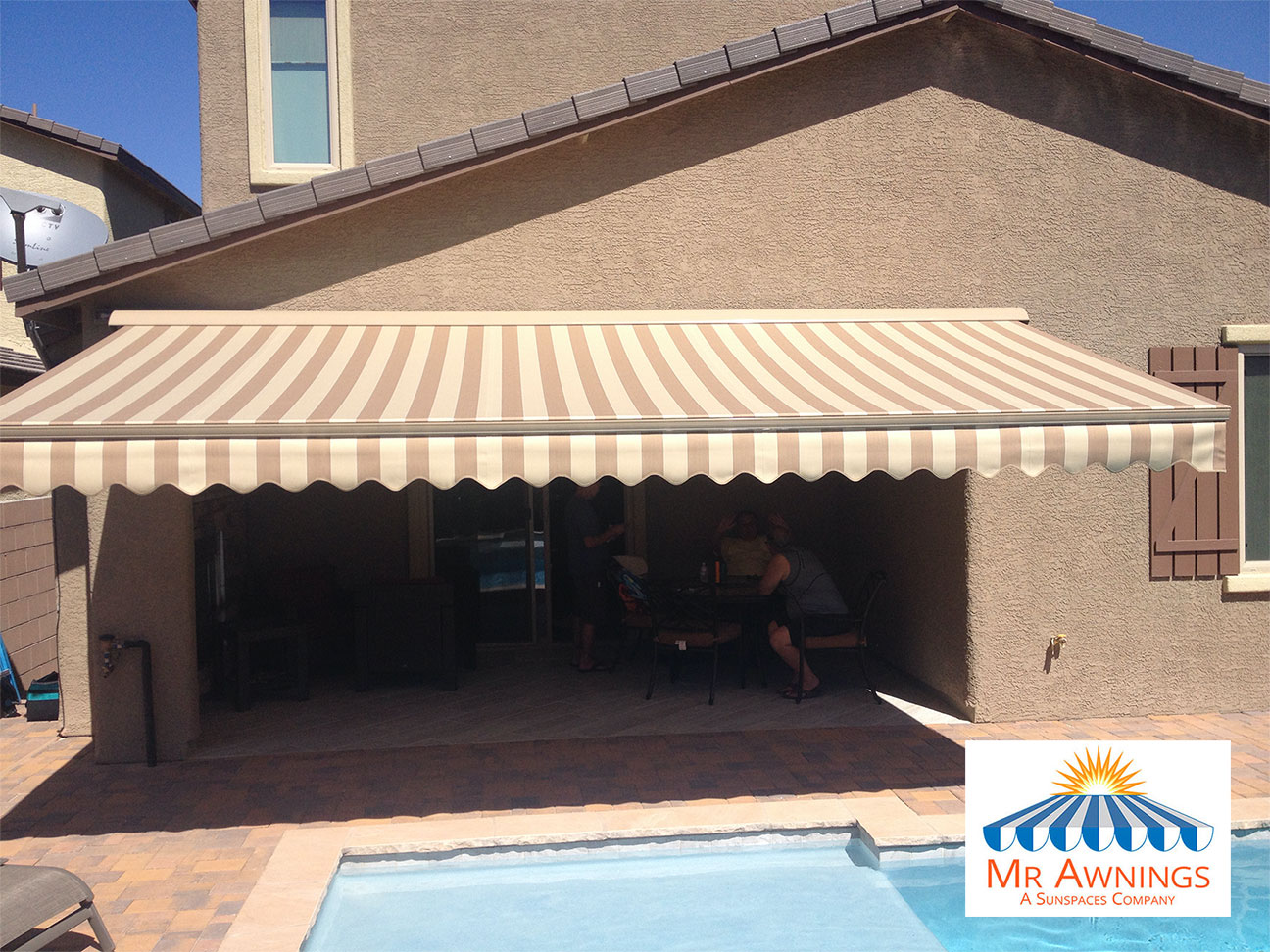 North Shore, MA Sunesta Awning Dealer