Sunesta Awning Dealer in Wakefield, MA, Reading, MA, Melrose, MA, Lynnfield, MA, and Winchester, MA
If you live in or around Wakefield, MA, Reading, MA, Melrose, MA, Lynnfield, MA or Winchester, MA, and are looking to purchase a Sunesta awning, Mr Awnings is here to serve you.
Sunesta awnings are custom-made retractable awnings that offer the ultimate in shade and protection from the sun. 100% made in America, you can feel good about Sunesta! When you purchase a Sunesta awning with Mr Awnings you can feel good about price, too – we provide uniform pricing for all of our customers that is the same price or better than if you purchased it from Sunesta directly, plus you benefit by having your awning installed by professionals.
With a Sunesta awning you get the nation's best warranty, the largest fabric selection, and the ability to customize your awning to fit your needs. Awnings are made to fit your exact specifications so you get the coverage and the look you desire. With 134 fabric options to choose from and more custom frame color options than any other awning company, your retractable awning will complement the look and style of your home. Plus, Sunesta puts all of their awnings through extensive testing to assure they hold up to wind, weather, and wear.
There is nothing standard about a Sunesta – you get the most features at the best price when you purchase a Sunesta awning through Mr Awnings! Sunesta's Smart Fold technology allows the custom awnings to deploy in both narrow and vast projections. The Smart Park feature makes sure your custom awning always aligns when opening or closing. The Smart Pitch feature (unique to Sunesta) allows precision arm pitch with one easy adjustment. Each custom made awning comes with Smart Strong, which is four PVC protected arm cables for the ultimate in strength, and all hardware comes standard with Smart Caps to provide complete protection from the elements.
Ready to purchase your new Sunesta awning? Contact us today at 978-774-4999 or via our website contact form.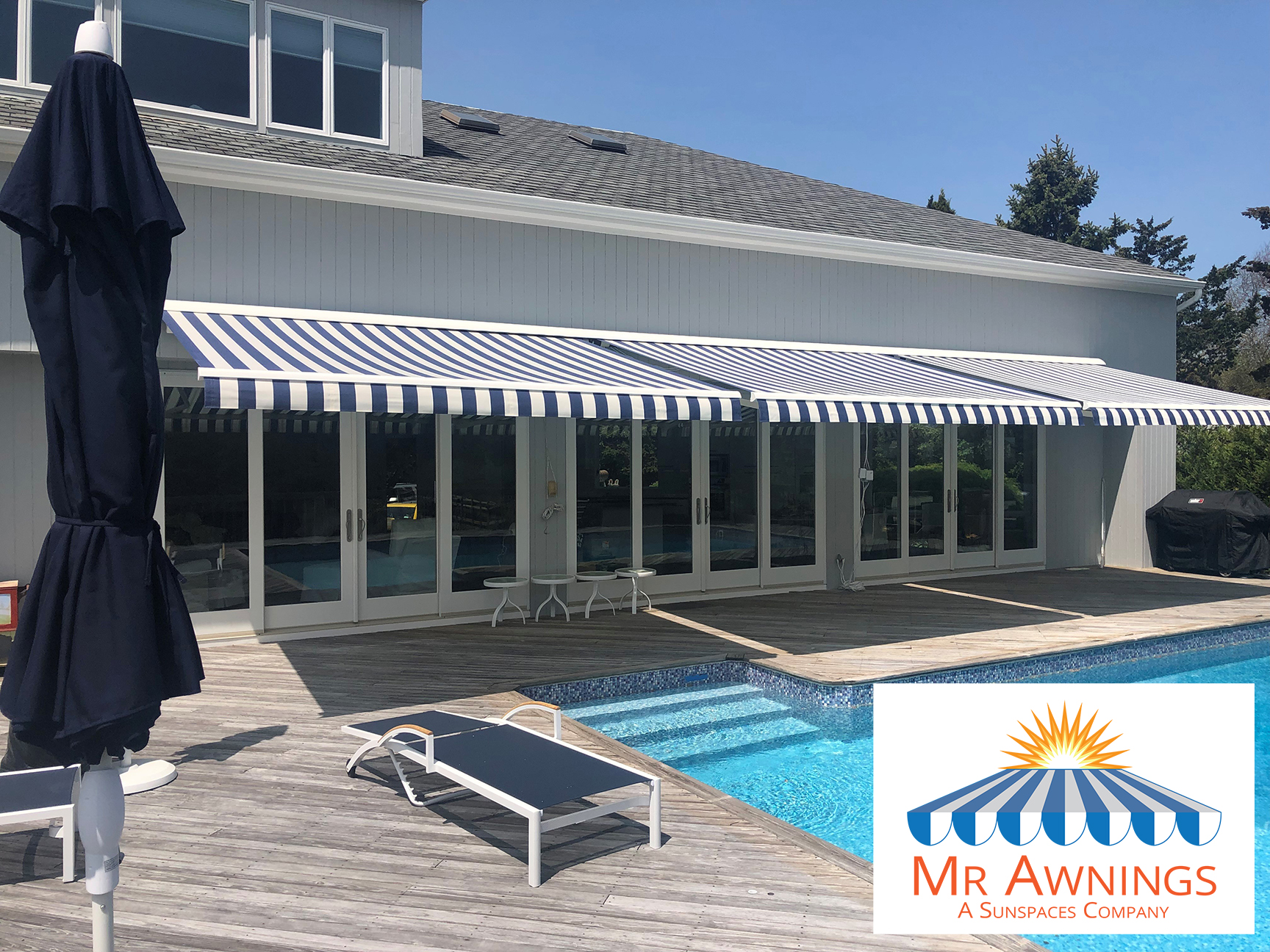 Wakefield, MA - Reading, MA - Melrose, MA - Lynnfield, MA - Winchester, MA Sunesta Awning Dealer