Retractable Awnings Cost Winthrop Ma, Billerica Ma & Belmont Ma
Retractable Awnings & Awning Installation
You've seen the commercials and now it's time to contact Mr Awnings to find out more about
Sunsetter
or
Sunesta
retractable awnings. Chances are you have been thinking about how you can better utilize your outdoor living spaces. Let Sunspaces show you how you can do it for a lot less than you think. If you live in any of these Massachusetts townships call (978) 774-4999.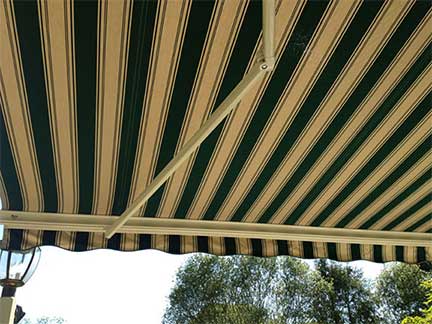 Wayland
Weston
Dracut
Winthrop
Billerica
Belmont
No matter which town you live in, Sunsetter Awnings has the style, pattern, configuration, fabric and color combination that will not only provide shade, and improve the curb appeal of your home, but also offer you benefits you never thought possible.
The design and construction of our cutting-edge mechanical awning components are head over heels beyond the competitors. That means Sunsetter and Sunesta awnings will last well beyond the length of our industry leading warranties.
Benefits of Residential Awning Installation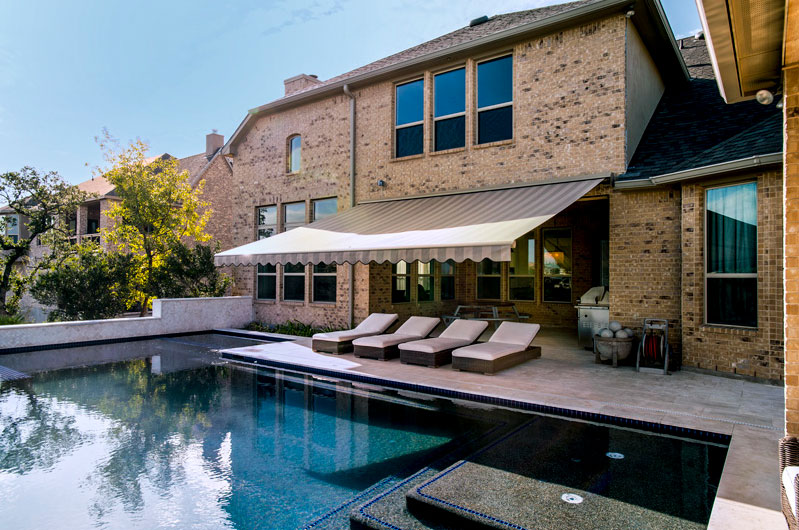 Not only will our retractable awnings shield you from harmful UV rays and the agony of sunburn, they will provide you with a wealth of usable outdoor space for a fraction of what new construction would cost. Picture that lovely front porch or that handsome backyard deck with a comfortable awning canopy over it. Nice cool shade sounds better than a blast furnace. When you install Sunsetter or Sunesta awnings, you can expect the interior of your home to feel cooler as well. The shade from your awnings extends into the home's interior and blocks out the hot sunshine and UV rays as well. Results: a cooler house with less chance of sun damage to furnishings. How cool is cool? How does 20 degrees cooler sound? That's what you can expect on the sunniest days.
If you are into aesthetics, you will be amazed at the handsome effects a well designed set of awnings can have on your home. Century old homes can become show places and even recently built abodes take on a colorful, exciting appearance well beyond the ordinary. This is a classic case of the compatibility of form and function. If you would like to experience how retractable awnings from Mr Awnings can give your home a new exciting presence, call Mr Awnings today for an appointment and an estimate.
The time is now and installation dates are becoming tight. Call Mr Awnings today at (978)774-4999 for more about retractable awnings cost in Winthrop MA, Billerica MA & Belmont MA or request an installation estimate online!